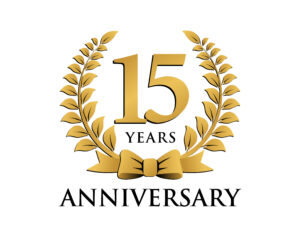 Garn Isaf Guesthouse (Bed and Breakfast) 'Garn Isaf' can be booked either as a Guesthouse (B&B) or as a whole Garn Isaf Exclusive Use with Breakfast ( so all the benefits of a self-catering cottage with Breakfast items included in your stay, please see Garn Isaf Exclusive Use Page for details on this).  Only one of these options can be catered for at any time so please read on if you'd like to find out more about our Guesthouse (bed and breakfast options).
Garn Isaf provides cozy and modern accommodation, with bed space for ten people with all rooms being en-suite. Set within the heart of Pembrokeshire National Park, Wales, just minutes of the Pembrokeshire Coastal Path, Abercastle, close to St Davids, Garn Isaf has been awarded a Wales Tourist Board four star Guesthouse rating.
The Guesthouse (Bed and Breakfast) is also dog friendly so please bring your dogs for a walk on the Pembrokeshire National Park Coastal Path. We also have wireless internet available for guests to use.
There is ample parking space for guests vehicles in our private car parking area and our very own boat mooring just a few meters from the Pembrokeshire National Park Coastal Path means that you can choose your preferred mode of transport to explore the areas natural beauty. There is also a Stumble Shuttle bus that passes us on its route to St. David's and can be used as a means of local transportation.
Garn Isaf, of Garn Isaf small holding, is a Grade II listed converted barn which has been beautifully renovated, incorporating many natural materials. The ground floor is limestone throughout with underfloor heating and the stairways are constructed of ash, leading to rooms with oak floors, all of which, have en-suite bathrooms with bamboo floors.
The quality accommodation is warm and cosy, with a spacious dining room and comfortable sun-lounge with a wood burning stove to see off those rare chilly evenings and access onto a spacious, slate patio and raised garden area, which is ideal for BBQ's and sundowners. This area is enclosed with Pembrokeshire banks, beyond which, is an open field that is festooned with wild flowers and grasses, attracting all manner of wildlife. It is the perfect place to sit and listen to the chatterings of our resident summer swallows or look out for a twilight fox. We can also provide fun, outdoor games such as croquet or petangue (French bowls) if you wish to try something different.